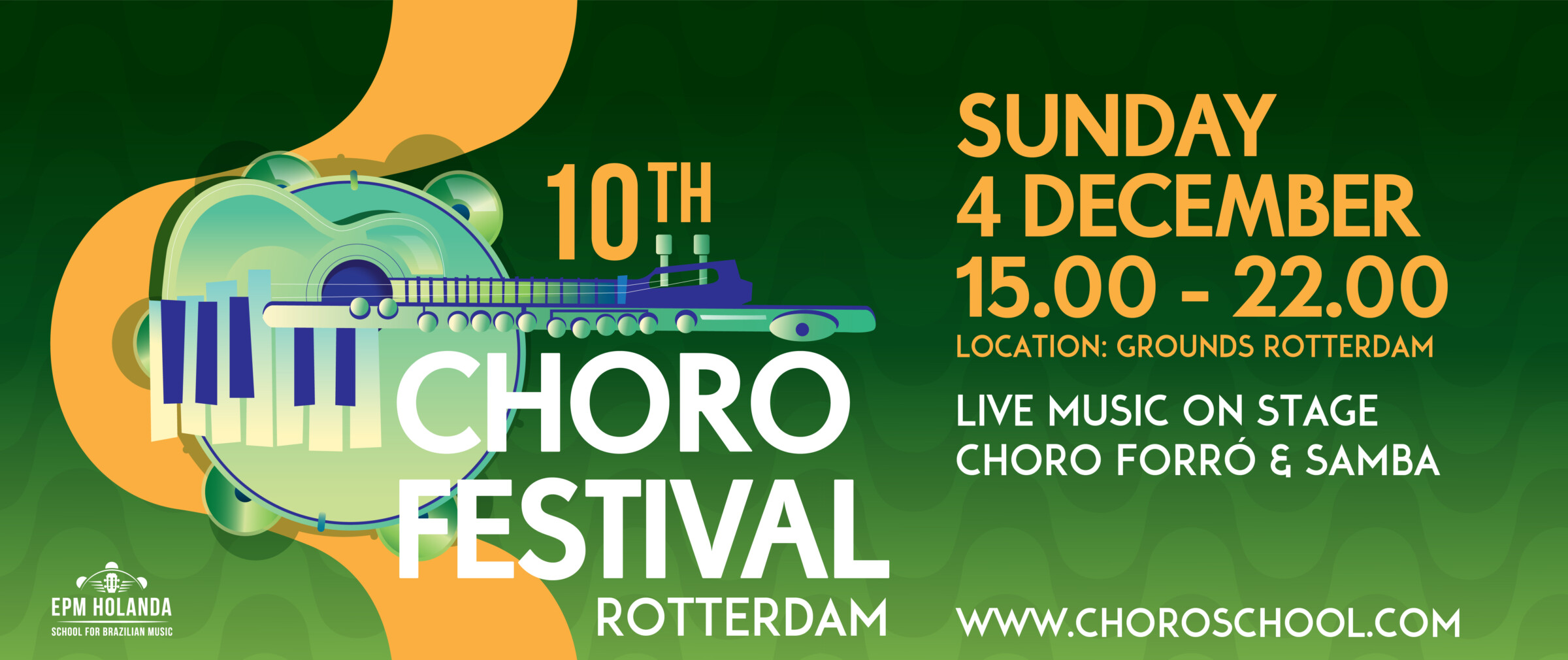 Support our school and festival with a donation, obrigado!
Feel welcome to enjoy our lessons on saturdays. Sign up for a free trial. You will only receive an invoice and you only have to pay after you have had your first lesson, so you're not stuck after signing up!
To put you in the right group and keep you informed:
Signing up is required 

so click here!
New season
from 10 September – 17 December 2022
Contact us if you want to start in the middle of the season!
NEW NEW bandolim and batucada ensemble
All teachers also speak English!!
SIGN UP FOR OUR NEWSLETTER
Our festival on the 12th of December 2021 was a succes! It was an online stream on our social platforms but live performed at location WMDC Rotterdam, unfortunately without public…
You can watch the livestream on YouTube channel
As we didn't had ticket sales we totally depend on donations and subsidies
Thank you in advance for your support and donations!
Support our school with your Donation here, obrigado!
GRATIS PROEFLES / FREE TRIAL
Je kunt altijd vrijblijvend een keer langs komen bij de lessen en als je merkt dat het jouw niveau is ook gelijk meedoen. Voor lessen met kinderen altijd eerst even bellen aub.
Kijk op het rooster wanneer de lessen zijn, klik hier
Helaas geven wij geen privé lessen
Twijfels? Bel of mail ons even. +31(6)14367726 (Marijn van der Linden)
You're free to have a look at our lessons and if you feel it's your level you can already join and play along. For lessons for kids please call us first.
Check our schedule for the times, click here
Unfortunately we don't give private lessons
Any doubts? Call or mail us. +31(6)14367726 (Marijn van der Linden)
VOOR INSTROMEN GEDURENDE LOPENDE PERIODE GRAAG EVEN CONTACT OPNEMEN
IF YOU WANT TO JOIN IN A RUNNING SEASON PLEASE CONTACT US FOR THE POSSIBILITIES